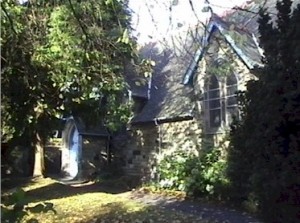 St. Peter's is situated on the main road at the "Tofts", on the A737 to Glasgow, tucked in on the inside of a bend in the road, often unnoticed by passers-by.
Car parking is difficult close to the church and so if you are able to walk 250yds it is best to park next to the police station at the junction of New Street and Smith Street.
Our Sunday Communion Service is held at 10am.
Details of the various events that are happening within the Church can be found on our Calendar page.
Where We Are …
We can be found at Tofts, Dalry, Ayrshire, KA24 5AS.


What The Weather Is Like …
This weather forecast is generated by the Met Office Weather Widget