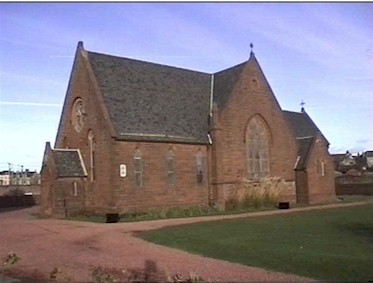 We are located on South Crescent Road in Ardrossan. It is on the shore front so it can be a bit windy. See below for details on how to find St. Andrew's Church
There is a communion service every Sunday at 10:30am, and also a Wednesday morning communion service at 10am.
Parking is available within the Church grounds and there is also a free public car park opposite the Church.
Assisted wheelchair access to the Church is possible simply ask any member of the congregation to setup the wheelchair ramp.
Our PA system has the hearing loop facility so if you have a hearing aid you will not miss any of the service.
Details of the various events that are happening within the Church can be found on our Calendar Page
Where we are …
We can be found at South Crescent Road, Ardrossan, Ayrshire, KA22 8EA.
What The Weather Is Like …
This weather forecast is generated by the Met Office Weather Widget
Facebook …
Why not follow us on facebook as a way of finding out what's going on at Ardrossan and pictures of what's been happening. Just click the "find us" logo below.