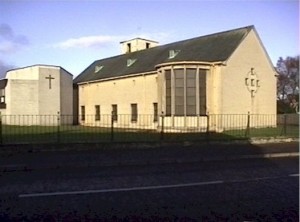 We share the Church with the Church of Scotland, which is also called St. Andrew's. Currently (as of August 2020) there are no services at Irvine but all are welcome to attend services at our Ardrossan or Dalry Church.
Details of the various events that are happening within the Church can be found on our Calendar page.
Where we are …
We can be found at Caldon Road, Irvine, Ayrshire, KA12 0RG.


What The Weather Is Like …
This weather forecast is generated by the Met Office Weather Widget