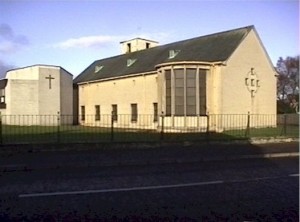 We share the Church with the Church of Scotland, which is also called St. Andrew's, and our Sunday Communion Service is held at 9:30am.
Details of the various events that are happening within the Church can be found on our Calendar page.
Where we are …
We can be found at Caldon Road, Irvine, Ayrshire, KA12 0RG.


What The Weather Is Like …
This weather forecast is generated by the Met Office Weather Widget